IOSH Working Safely (1 day H&S course)
The purpose of the IOSH – Working Safely course is to provide the learner with skills and knowledge on how to assess safety in the workplace. The course also satisfies the requirements of the CSCS card scheme for those construction staff that need to update their CSCS cards but do not have the 1 day H&S qualification.
This is a one-day course, including a presentation, graphics , training tips followed by an assessment the same day. 
Syllabus: A range of subjects are covered including:
working safely
defining risks & hazards
identifying common hazards
improving safety performance
preotecting our environment
Your Passport to Safety
Upon completing the Working Safely Training you can choose to receive a certificate and/or passport card.
This is a credit card sized passport outling your workers safety and health training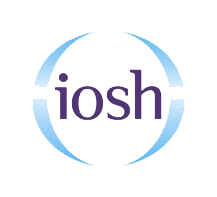 10% Discount
On all group bookings of 10 people or more!
Contact us now on
01452 550 424
or
Send us a message